KookyCookyHouse.com
Recalling Capitol Court's Kooky Cooky House, one gingerbread cookie at a time...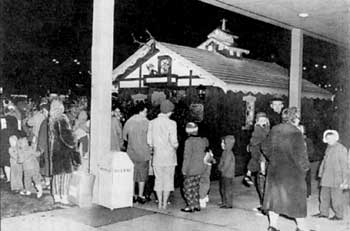 ---
The Kooky Cooky House still lives in the memories of those who grew up in Milwaukee during the Sixties and Seventies.

See Jim Stingl's columns about the Kooky Cooky House, as reprinted with permission from the Milwaukee Journal-Sentinel:
Sadly, there's no chance to restore the Kooky Cooky House.
Although the articles above explain how the remaining pieces of the House were moved to storage at the
Kallas Honey Farm in 2001, the pieces were then shuffled to outside storage at the Milwaukee Zoo
in September 2003. Exposed to the weather, they deteriorated to the point that they were thrown out
without any hope of restoration.
Ray Chramega sent the first four advertisements below, as rescued from microfilm copies of the
Milwaukee Journal and Sentinel. Click on each thumbnail for a larger version.
The color ad below and the coloring book below were sent by Randy Hilger. The next ad below was saved by Gino Salamone.
And here are the four pages of the Kooky Cooky House coloring book.
If you'd like it in easily printable Acrobat PDF, click here.
Is it the Cookie Cookie House? The Cooky Cooky House? The Kooky Kooky House? No, it was spelled Kooky Cooky House.
Milwaukee poet Matt Cook has a video once at ZeroTV about his memories of the Kooky Cooky House.
Pam Stein talks about her Kooky Cooky House memory at MyCommunityNow.
Ginny Maziarka mentions us at her Wissup blog.
I wrote about this site at OnMilwaukee.com.
In December 2008, WKLH had a fundraiser called "Dave & Carole's Kooky Cooky Christmas".
Gary Nosacek has a pair of stories about the Kooky Cooky House as well as Capitol Court in general.
Gino Salomone has a copy of a number of promotional clips once used by Capitol Court, including these peeks into the House.
Someone who would prefer to remain anonymous has a few items from the House:
She said "I used to have the giant stove, but space didn't permit me keeping it, so I donated it to Pius XI High School's theater department." I've tried to determine if the stove is still there, but no one seems to know where it went.
Here's several promotional pictures created by Capitol Court, courtesy of Jay Svajdlenka.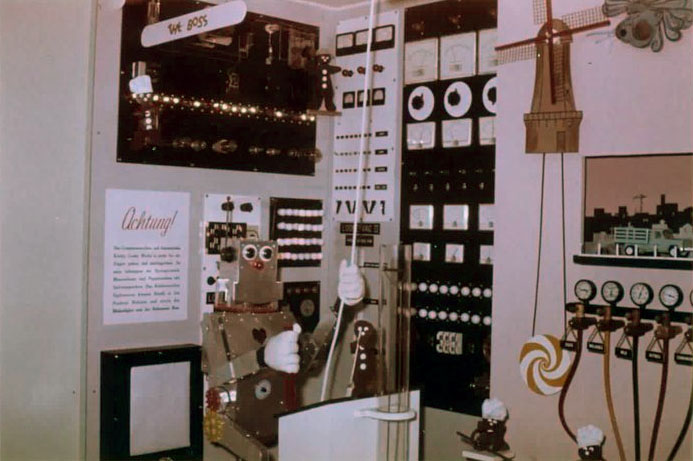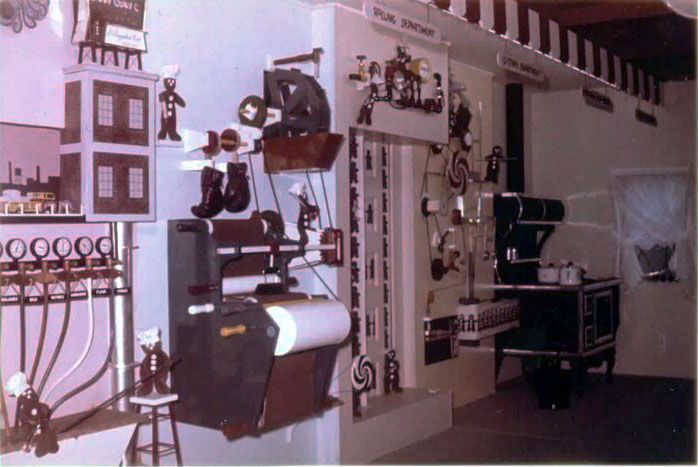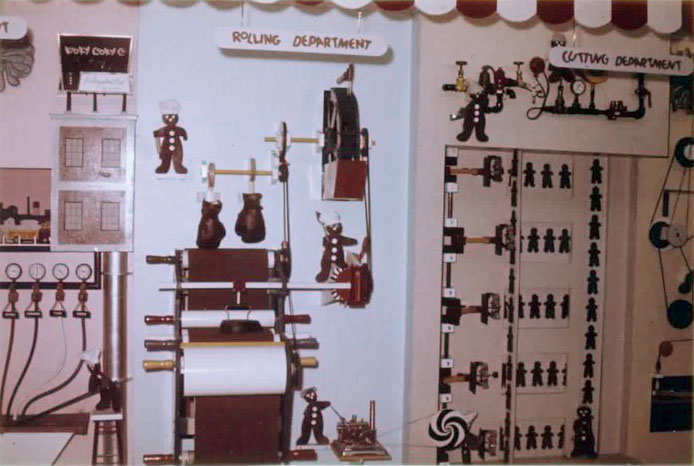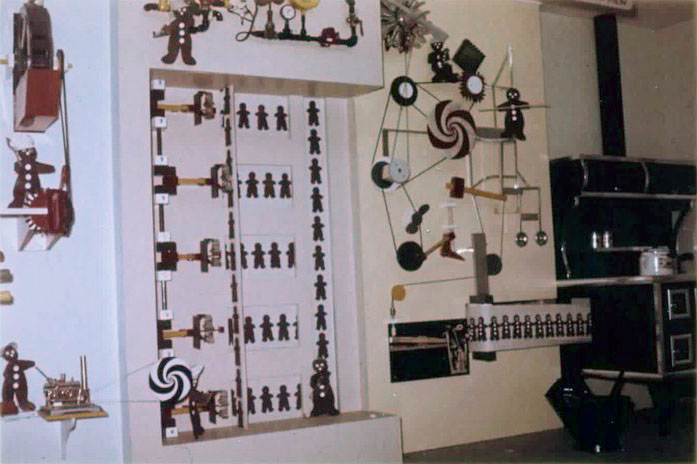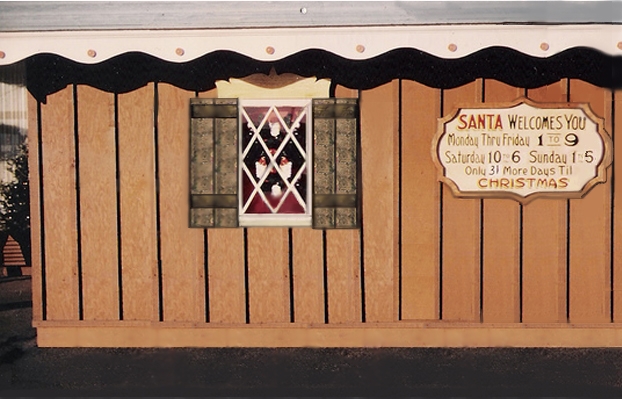 On December 5, 2006, I was interviewed on Milwaukee's AM 920 WOKY radio "Mighty 92 Flashback" on the morning program to talk
about House memories and this web site.
I can't help but wonder if there was a connection between "Kooky Cooky House" and Cooky the Cook on WGN Chicago's "Bozo the Clown",
as played by Roy Brown for more than two decades. He was often referred to as "our kooky cook Cooky".
The original House had an audio narration by WISN radio personality Charlie Hanson.
Kooky Cooky House memories were featured on page 94 of the November 2012 issue of M magazine.
In 2012, the Hartford Area Chamber of Commerce created their version of the House as part of their Christmas celebration.
Send your Kooky Cooky House memories to info@kookycookyhouse.com.
We'll post them here! If you have pictures, that would be great. I know there must be thousands of them in family
photo albums throughout the Milwaukee area.